KOCHI BATTERY SERVICES
Whether you are at home or on the road, you can rely on Kochi Battery to provide high-quality car battery service. Our expert car battery mechanics will ensure that you keep on moving. When your battery fails, a boost can only help you to get to your next destination. However, it doesn't really solve the problem. When you contact us, we will deliver and install quality car battery. We will only do it when your old battery died and REQUIRE replacing. We offer support to all car owners in Malaysia.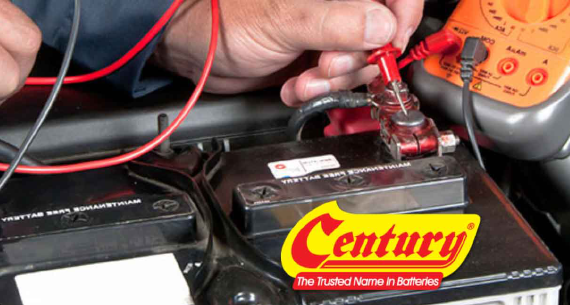 In-House Car Battery Replacement
We provide car battery replacement service in our specialized workshop. When you bring your car into our workshop, we will make sure that we have the right car battery for you. We will gladly check your old battery to find out if it is really at fault so that you don't spend money when you don't need to.
Onsite Car Battery Replacement
There are instances in which your car battery died when you least expect it. There are also times when you find yourself with a flat car battery. When that happens, you don't need your car to be towed. We can replace your car battery anywhere in Malaysia. Just give us a call and we will bring a replacement battery to your location.
Onsite Jump Start Service
If you find yourself with a flat car battery, contact us right away. We provide onsite jump start service to send you on your way. Not only that, we will also test your battery to determine whether you need to replace it or not. Our technicians can also check what causes your battery to drain.
Brand New Batteries
When you visit our workshop, you'll find a wide range of car batteries to choose from. We have in-stock brand new batteries for all types of vehicles. We make sure that you get the right car battery that suits your budget, preferences, and needs.
Corporate Packages
We also offer a wide range of corporate packages for businesses that own a fleet of vehicles. Our corporate packages provide savings to our customers who need to order batteries in bulk. This type of car battery service is customized to suit the needs of your organization. You can trust us to provide dependable car battery services for your fleet.
*After Office Hours Services
We also provide after office hours services when you need battery replacement or onsite jump start service. We know that there are instances in which your only free time is after work. However, this car battery service is only available by appointment. Be sure to contact us in advance to set an appointment. *By appointment only.